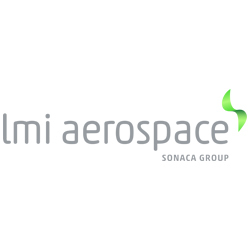 Talent Acquisition Specialist
Sorry, this job has expired.
Saint Charles, MO
WHO ARE WE
LMI is a world-class leader in designing, building and manufacturing aerospace structures, systems and components for commercial, business and regional, and military aerospace customers. We employ engineering, manufacturing and testing experts throughout the United States and the rest of the world. Our integrated team approach and full life cycle of capabilities enable our employees to take advantage of a wide range of opportunities for career growth within our organization.
POSITION SUMMARY
We are currently seeking a Talent Acquisition Specialist. The Talent Acquisition Specialist is responsible for the recruitment process/system for the organization; including hourly, salaried and executive positions. The Talent Acquisition Specialist will be responsible for EEO/AA compliance and reporting and overall recruiting policy and procedures for LMI. The Talent Acquisition Specialist will ensure that all activities are conducted in a manner consistent with the desired culture and work environment of LMI. While performing all duties and responsibilities, the Talent Acquisition Specialist will always model LMI values and principles and act in a manner consistent with the LMI Code of Business Conduct and Ethics.
ESSENTIAL JOB RESPONSIBILITIES
Administer and/or oversee the recruiting and selection process for corporate and manufacturing plant positions.
Source candidates through various methods to identify highly qualified talent
Place ads and postings, attend job fairs, research and recommend alternative staffing sources.
Review resumes/applications, enter applicants in HRIS, initial screen and interview of applicants, conduct appropriate pre-employment tests, reference and background checks.
Schedule follow-up interviews and track applicants through the process.
Assist hiring manager/supervisor and compensation manager in determining starting pay rate, make job offers, determine start dates and schedule pre-employment exams.
Send appropriate correspondence to applicants and candidates not hired.
Maintain selection records, including EEO and Affirmative Action data.
Coordinate and communicate with various departments to ensure on-boarding process is complete.
Partner with HR Business Partners to ensure job descriptions are current and applicable to active searches
Serve as lead for Recruitment module in Workday. Partner with HRIS Analyst and HR Business Partners to ensure the system is supporting talent acquisition activity to the highest possible level
Monitors data and uses metrics to drive decisions on recruiting efforts and practices.
EEO Compliance including maintaining Affirmative Action Plans. Prepare annual plan analysis and updates, maintain all internal records and conduct required testing.
Coordinate AAP reporting for site locations
Complete annual EEO-1 and Vets-100 and other government required reports for all LMI locations.
Present in New Hire Orientation and other trainings when needed.
Submit reports on topics such as recruiting, hiring, retention, employee opinions and other HR issues.
EDUCATION AND EXPERIENCES
Minimum of three (3) years of experience in recruiting and EEO/AA compliance or the equivalent combination of education, training and experience. Extensive knowledge of and current experience with state and federal employment laws.
Experience and/or ability in HR issues relative to a participative, open-book management culture which stresses employee ownership and continuous improvement in all processes. 
Knowledge of and experience with Workday HRIS preferred. 
Knowledge of, and preferably experience in, implementing innovative recruiting and human resources practices in a highly competitive, rapidly changing environment. 
Knowledge of statistical based management practices with the ability to compile, analyze and present data in a format that facilitates information sharing and decision making. Proficiency in
Microsoft Office including Word, Excel, Outlook, PowerPoint. Ability to learn new systems quickly.
Ability to work in a dynamic environment with multiple priorities and shifting time requirements. Must be able to promote a participative, team oriented environment, working with customers (both internal and external), all employees, vendors and others in a professional and respectful manner.
Identify new trends in the industry and make recommendations based on information, best practices and/or proven concepts.
Uses data to drive decisions on recruiting, postings, time to fill, etc. that results in improved processes and better metrics.
Model desired employee and leadership behaviors. Ability to set and meet goals. Ability to give and receive feedback well.
Excellent communication skills and be able to communicate clearly and professionally, both orally and in writing.
Ability to read, analyze and interpret general business periodicals, professional journals, technical materials and governmental regulations. Ability to write reports, business correspondence, work instructions and procedure manuals. Ability to effectively present information and respond to questions from groups of managers, customers, employees and vendors.
20% of Travel Required
Physical Requirements
Ability to sit or stand for extended periods of time
Noise levels ranging from quiet to extremely loud
Required to wear Personal Protective Equipment (PPE) when working on the manufacturing floor including, but not limited to, eye, ear, and foot protection
May occasionally lift and /or move up to 10-50 pounds
In order to comply with U.S. government regulations applicable to this position, all applicants must be either a U.S. citizen, lawful permanent resident of the U.S., as defined in 8 U.S.C. 1101(a)(20) or a "protected individual", as defined by 8 U.S.C. 1324b(a)(3).
WHY CHOOSE LMI AEROSPACE?
We take care of our people.
401(k) retirement savings plan with a percentage company-match contribution
Competitive wages
Paid holidays
Paid time off
Medical, dental, vision, life, and accidental insurance
Short-term disability
Long-term disability 
Employee assistance plan — for access to counseling, consulting and other community resources
Wellness program
Tuition assistance
This job description is only a summary of the typical functions of the job, not an exhaustive or comprehensive list of all possible job responsibilities, tasks, and duties. The responsibilities, tasks, and duties may differ from those outlined in the job description and other duties, as assigned, may be required. This document does not create an employment contract. Employees of the Company are employed on an "at will" basis and may be terminated at any time. 
LMI is an equal employment opportunity employer. Consistent with applicable law, LMI provides access and opportunities to those with disabilities. This includes providing reasonable accommodation to individuals with disabilities and disabled veterans who seek to access the company's online application system. If an applicant is unable to fully access the online application system, LMI will provide a reasonable accommodation. Applicants with disabilities may contact us at 636-916-2400 for assistance accessing the on-line application system. Callers should have a detailed description of the requested accommodation, their name and preferred method of contact ready for LMI's Human Resources Department. LMI will make every effort to respond within two (2) business days. This phone number is not for the general submission of application materials.
LMI is an E-Verify Employer.
LMI is an Equal Employment Opportunity/Affirmative Action/Disability/Veterans Employer.
50708842