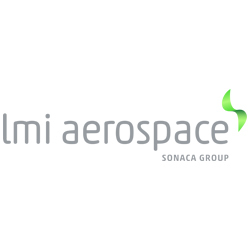 IT Project Manager
Saint Charles, MO
WHO ARE WE
LMI is a world-class leader in designing, building and manufacturing aerospace structures, systems and components for commercial, business, regional and military aerospace customers. We employ engineering, manufacturing and testing experts throughout the United States and the rest of the world. Our integrated team approach and full life cycle capabilities enable our employees to take advantage of a wide range of opportunities for career growth within our organization.
Position Summary
The Project Manager is responsible for coordinating a wide array of projects to support LMI IT Infrastructure and application development teams. The Project Manager will plan, execute, and finalize projects per deadlines and within budget. This includes acquiring resources and coordinating the efforts of LMI team members and third-party contractors or consultants to deliver projects according to plan. The Project Manager will also be responsible for assisting with the IT finance function.
Essential Job Responsibilities
Defines project scope, goals and deliverables that support business goals in collaboration with senior management and stakeholders.
Defines project success criteria and disseminate them to involved parties throughout project life cycle.
Assembles project plans and teamwork assignments, directs and monitors work efforts, identifies resource needs, performs quality review, and escalates function, quality, timeline issues appropriately.
Tracks project milestones and adjusts project plans and/or resources to meet the needs of the business.
Coordinates communication with all stakeholders that impacts the scope, budget, risk, and resources of the work effort being managed.
Develops best practices and tools for project execution and management.
Manages the integration of vendor tasks and tracks and reviews vendor deliverables.
Identifies and resolves issues and conflicts within the project team.
Identifies and manages project dependencies and critical path.
Develops and delivers progress reports, proposals, requirements documentation, and presentations.
Proactively manages changes in project scope, identifies potential crises, and devises contingency plans.
 
Education and Experience
Bachelor's degree in Information Technology or Computer Science is preferred, or equivalent in education training and experience; Master's Degree is a plus.
3-5 years of experience in similar role requiring advanced IT project management skills in IT infrastructure and application development projects.
Excellent understanding of IT project management processes and the ability to schedule resources, manage scope, risks, issues, constraints, budget as well as manage change.
Strong interpersonal, communication, and facilitation skills.
Self-motivated and goal oriented.
Ability to work independently and efficiently, as well as in a team setting.
High proficiency in MS Project and MS Office.
1-2 years of experience as Scrum Master or Project Manager using the Agile process.
1-2 years of experience in Portfolio Management, Demand Management and Capacity Planning using PPM tools.
Experience communicating with C-level and senior leadership in conversation and presentations.
Demonstrates ability to work with diverse, cross-functional teams and flexibility to adjust schedule.
Experience as a business or technical analyst in software development and/or infrastructure environment.
 
In order to comply with U.S. government regulations applicable to this position, all applicants must be either a U.S. citizen, lawful permanent resident of the U.S., as defined in 8 U.S.C. 1101(a)(20) or a "protected individual", as defined by 8 U.S.C. 1324b(a)(3).
WHY CHOOSE LMI AEROSPACE?
401(k) retirement savings plan with a percentage company-match contribution
Competitive wages
Paid holidays
Paid time off
Medical, dental, vision, life, and accidental insurance
Short-term disability
Long-term disability
Employee assistance plan — for access to counseling, consulting and other community resources
Wellness program
Tuition assistance
This job description is only a summary of the typical functions of the job, not an exhaustive or comprehensive list of all possible job responsibilities, tasks, and duties. The responsibilities, tasks, and duties may differ from those outlined in the job description and other duties, as assigned, may be required. This document does not create an employment contract. Employees of the Company are employed on an "at will" basis and may be terminated at any time. 
LMI is an equal employment opportunity employer. Consistent with applicable law, LMI provides access and opportunities to those with disabilities. This includes providing reasonable accommodation to individuals with disabilities and disabled veterans who seek to access the company's online application system. If an applicant is unable to fully access the online application system, LMI will provide a reasonable accommodation. Applicants with disabilities may contact us at 636-916-2400 for assistance accessing the on-line application system. Callers should have a detailed description of the requested accommodation, their name and preferred method of contact ready for LMI's Human Resources Department. LMI will make every effort to respond within two (2) business days. This phone number is not for the general submission of application materials.
LMI is an E-Verify Employer.
LMI is an Equal Employment Opportunity/Affirmative Action/Disability/Veterans Employer.
50708839