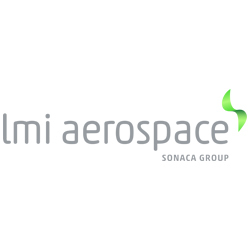 HRIS Analyst
Sorry, this job has expired.
Saint Charles, MO
WHO ARE WE
LMI is a world-class leader in designing, building and manufacturing aerospace structures, systems and components for commercial, business, regional, and military aerospace customers. We employ engineering, manufacturing and testing experts throughout the United States and the rest of the world. Our integrated team approach and full life cycle capabilities enable our employees to take advantage of a wide range of opportunities for career growth within our organization.
POSITION SUMMARY
LMI is seeking an experienced HRIS Analyst to oversee Workday, the organization's human resource information system, which includes system configuration, business process management, and security maintenance. The HRIS Analyst will provide functional and technical solutions, implement improvements in functionality, and conduct training as necessary. As part of the HR team, this role will collaborate regularly with team colleagues, HR stakeholders, and other business partners to ensure that business processes are optimized to align with the short and long-term goals of the company. This role will work closely with the Human Resources and Payroll teams to continually enhance and support HCM systems and processes. The ideal candidate must have strong analytics, be self-motivated and enjoy working in a dynamic, fast-paced environment.
ESSENTIAL JOB RESPONSIBILITIES
Review and analyze current system configuration and procedures, identify areas for improvement, develop and implement standard system processes across business sites.
Design, develop and maintain reports, scorecards and dashboards as requested. 
Ensure data integrity of the system and reports through rigorous audits, testing and reconciliation.
Manage the day-to-day system support, including assistance with time tracking, requests for reports, and HCM organization as needed.
Maintain permissions, access, personalization, and similar system operation and settings for users and the company.
Develop, create, and maintain a variety of complex Workday reports (advanced, matrix, composite, BIRT) utilizing Workday Report Writer and Studio. Schedule reports as needed to ensure timely delivery of data to Business Leaders and Departments. 
Drive the design, development, testing and deployment of new integrations and maintain existing integrations using Workday integration tools: Studio, Core Connectors, Document transformation, etc.
Ensure integrations function as designed based on functional and technical requirements. Troubleshoot and resolve integration failures.
Ensure up-to-date documentation of system functions, processes, and capabilities.
Work with complex datasets to investigate key business trends, performance, issues, and behaviors.
Serve as a key contact for troubleshooting user inquires/issues related to all Workday HCM functionality.
Develop and maintain proper change management documentation to satisfy the company's internal/external audit controls.
Analyze Workday bi-annual releases to assess the impact of new features and identify the impact/enhancement opportunities associated with each release. Implement and preform testing to ensure a smooth rollout. Lead communication and training of the impact on the releases to end-users. 
Act as primary point of contact to monitor and triage HR/Finance/IT issues.
Preform system audits and regular maintenance to ensure data quality and integrity.
Maintain technical and industry trend knowledge by participating in Workday Community and other forums, including on-line discussions, brainstorms, voting, training, webinars, etc.
Serve as liaison between HR, information services, external vendors, and other stakeholders for HRIS projects.
Regular and reliable attendance at work is required and an essential function of the position.
Travel Required
Yes, 10% of Time Traveling
EDUCATION AND EXPERIENCES
Bachelor's degree required, preferably in Computer Science, Business, or Technology discipline.
5+ years of general HRIS experience.
3+ years of Workday technical and functional Core HCM experience with focus on report writing and integration development.
General working knowledge of all HR disciplines (Benefits, Recruiting, Compensation, Learning, Talent, and TimeTracking) is critical to success in this role.
Experience with Workday Financials required with competency in Workday Advanced and Composite Reporting.
Experience with BI tools preferred.
Ability to effectively elicit and translate business requirements.
Exceptional ability to visually present and communicate data, analyses, and findings.
Great attention to detail to ensure highest level of quality/rigor in reports & data analysis.
Ability to meet deadlines and manage multiple competing priorities with a high degree of accuracy.
Proactive, organized, detail oriented, and quality driven.
Technical knowledge of Enterprise Interface Builder, Workday Report writer, Workday Studio, Workday EIB, custom and calculated fields.
Demonstrated configuration experience across Workday modules, including business process and security framework configuration.
Excellent oral, written and interpersonal communication skills; ability to understand and interpret stakeholder requirements & translate into meaningful metrics/reports.
Collaborative team player.
Proactive, with a sense of ownership.
Ability to drive projects and issues to completion.
Excellent analytical and technical skills with a high attention to detail; demonstrated strength in problem-solving and multi-tasking.
Knowledge of human resources processes and best practices.
Ability to maintain confidentiality and data accuracy when handling employee information.
Advanced proficiency in MS Office, including Excel, PowerPoint, Word, Outlook and Visio.
Previous Workday production support experience preferred
In order to comply with U.S. government regulations applicable to this position, all applicants must be either a U.S. citizen, lawful permanent resident of the U.S., as defined in 8 U.S.C. 1101(a)(20) or a "protected individual", as defined by 8 U.S.C. 1324b(a)(3).
WHY CHOOSE LMI AEROSPACE?
We take care of our people.
401(k) retirement savings plan with a percentage company-match contribution
Competitive wages
Paid holidays
Paid time off
Medical, dental, vision, life, and accidental insurance
Short-term disability
Long-term disability 
Employee assistance plan — for access to counseling, consulting and other community resources
Tuition assistance
Subject to eligibility, terms, and conditions 
This job description is only a summary of the typical functions of the job, not an exhaustive or comprehensive list of all possible job responsibilities, tasks, and duties. The responsibilities, tasks, and duties may differ from those outlined in the job description and other duties, as assigned, may be required. This document does not create an employment contract. Employees of the Company are employed on an "at will" basis and may be terminated at any time. 
LMI is an equal employment opportunity employer. Consistent with applicable law, LMI provides access and opportunities to those with disabilities. This includes providing reasonable accommodation to individuals with disabilities and disabled veterans who seek to access the company's online application system. If an applicant is unable to fully access the online application system, LMI will provide a reasonable accommodation. Applicants with disabilities may contact us at 636-916-2400 for assistance accessing the on-line application system. Callers should have a detailed description of the requested accommodation, their name and preferred method of contact ready for LMI's Human Resources Department. LMI will make every effort to respond within two (2) business days. This phone number is not for the general submission of application materials.
LMI is an E-Verify Employer.
LMI is an Equal Employment Opportunity/Affirmative Action/Disability/Veterans Employer.
50708841