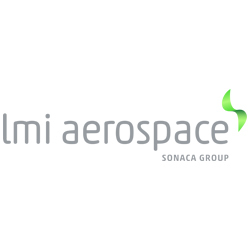 Accounts Receivable Specialist
Saint Charles, MO
WHO ARE WE
LMI is a world-class leader in designing, building and manufacturing aerospace structures, systems and components for commercial, business and regional, and military aerospace customers. We employ engineering, manufacturing and testing experts throughout the United States and the rest of the world. Our integrated team approach and full life cycle of capabilities enable our employees to take advantage of a wide range of opportunities for career growth within our organization.
POSITION SUMMARY
We are currently seeking an Accounts Receivable (AR) Specialist. The AR Specialist is responsible for managing the customer relationship with the accounts payable personnel associated with the assigned customer portfolio(s). This also includes all cash applications, distribution of invoices to customers, resolution of past due items and supporting the month end closing process. While performing all duties and responsibilities, the AR Specialist will model LMI values and principles and act in a manner consistent with the LMI Code of Business and Ethics. 
ESSENTIAL JOB RESPONSIBILITIES
Maintain positive customer relationship and interaction to resolve collection issues in a timely manner.
Apply cash daily for assigned portfolio of accounts to specified invoices.
Research problems with deposits and payments.
Balance cash receipts to cash applied in accounts receivable.
Analyze invoices and credit memos across various MRP/ERP systems.
Distribute invoices and credit memos as required daily. 
Research credits issued on account and debits taken by customer.
Assist with special projects and participate on various process improvement teams as requested.
EDUCATION AND EXPERIENCES
High school graduate or equivalent.
Minimum of three (3) year receivable experience or the equivalent combination of education, training, and experience; preferably in the manufacturing environment.
Proficient in Microsoft Excel – including Pivot Tables and V-Look-ups.  
Demonstrated experience in positive customer service 
Knowledge of accounting principles.
Proficient in Microsoft Office.
Excellent mathematical skills.
Attentive to detail.
Excellent data entry skills utilizing 10-key. 
Experience with AS400, Global Shop or SAP is preferred.
Ability to use office equipment including fax machines, copiers, and scanners. 
In order to comply with U.S. government regulations applicable to this position, all applicants must be either a U.S. citizen, lawful permanent resident of the U.S., as defined in 8 U.S.C. 1101(a)(20) or a "protected individual", as defined by 8 U.S.C. 1324b(a)(3).
WHY CHOOSE LMI AEROSPACE?
We take care of our people.
401(k) retirement savings plan with a percentage company-match contribution
Competitive wages
Paid holidays
Paid time off
Medical, dental, vision, life, and accidental insurance
Short-term disability
Long-term disability 
Employee assistance plan — for access to counseling, consulting and other community resources
Wellness program
Tuition assistance
Subject to eligibility, terms, and conditions 
This job description is only a summary of the typical functions of the job, not an exhaustive or comprehensive list of all possible job responsibilities, tasks, and duties. The responsibilities, tasks, and duties may differ from those outlined in the job description and other duties, as assigned, may be required. This document does not create an employment contract. Employees of the Company are employed on an "at will" basis and may be terminated at any time. 
LMI is an equal employment opportunity employer. Consistent with applicable law, LMI provides access and opportunities to those with disabilities. This includes providing reasonable accommodation to individuals with disabilities and disabled veterans who seek to access the company's online application system. If an applicant is unable to fully access the online application system, LMI will provide a reasonable accommodation. Applicants with disabilities may contact us at 636-916-2400 for assistance accessing the on-line application system. Callers should have a detailed description of the requested accommodation, their name and preferred method of contact ready for LMI's Human Resources Department. LMI will make every effort to respond within two (2) business days. This phone number is not for the general submission of application materials.
LMI is an E-Verify Employer.
LMI is an Equal Employment Opportunity/Affirmative Action/Disability/Veterans Employer.
50708845